EMAIL CAMPAIGN  
DAILY REFLECTIONS
Grow closer to Christ on your recovery and spiritual journey by reflecting on the daily Mass readings through a Catholic and recovery perspective. The CIR daily reflections are meant to accompany you to deepen your recovery and relationship with Jesus Christ, one day at a time.
---
AVAILABILITY  |  Exclusive to CIR+ Premium members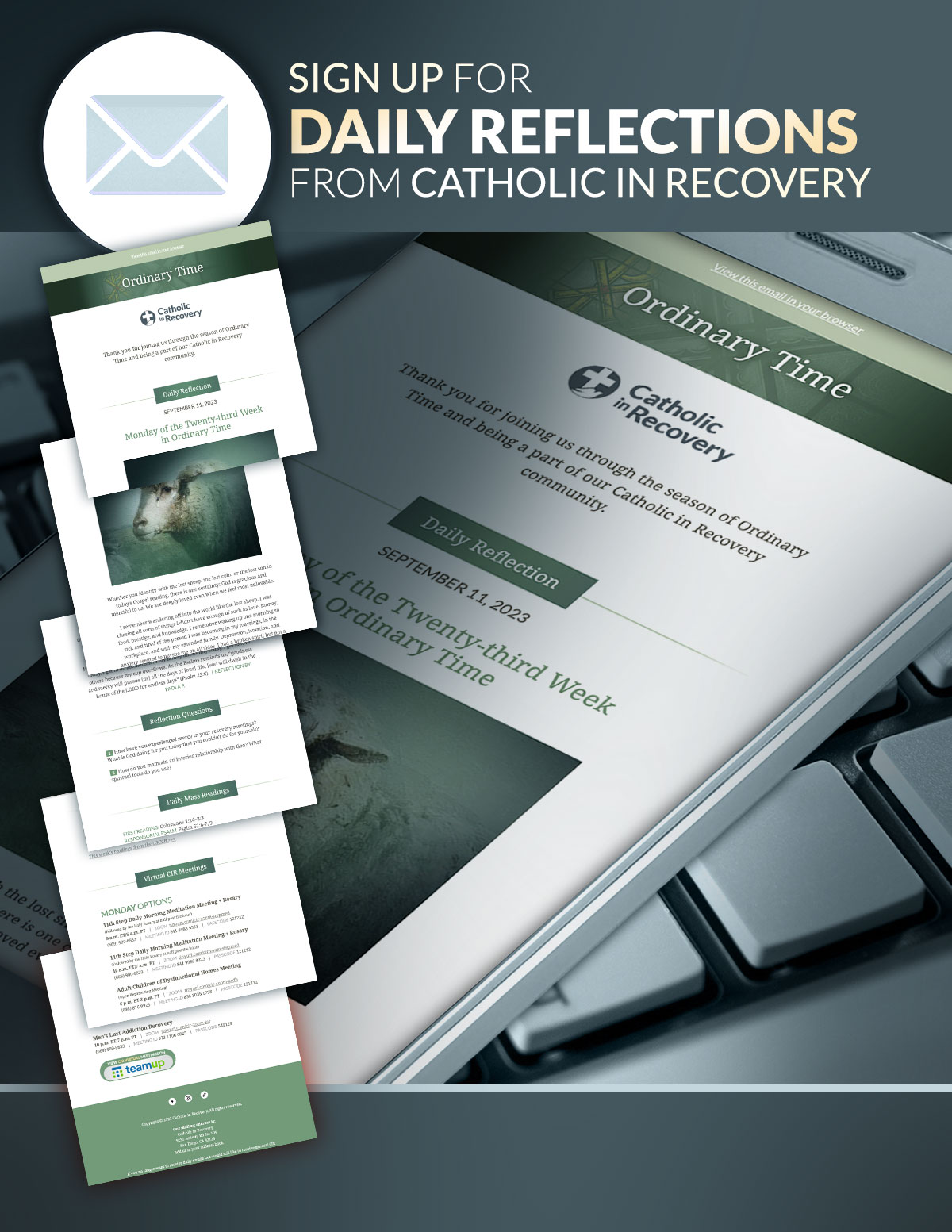 + Meditate on Scripture with the aid of recovery-related reflections
+ Encounter personalized reflections from CIR members who share their own experiences of recovery
+ Engage with thoughtful and action-oriented questions for individual meditation or group discussion
Reflections at Your Convenience | By signing up for CIR+ Premium, you can access the CIR reflections on CIR+ as well as have them emailed to your inbox every single day of the year.
Plus, you can try CIR+ Premium with a  12-DAY FREE TRIAL  and cancel at any time!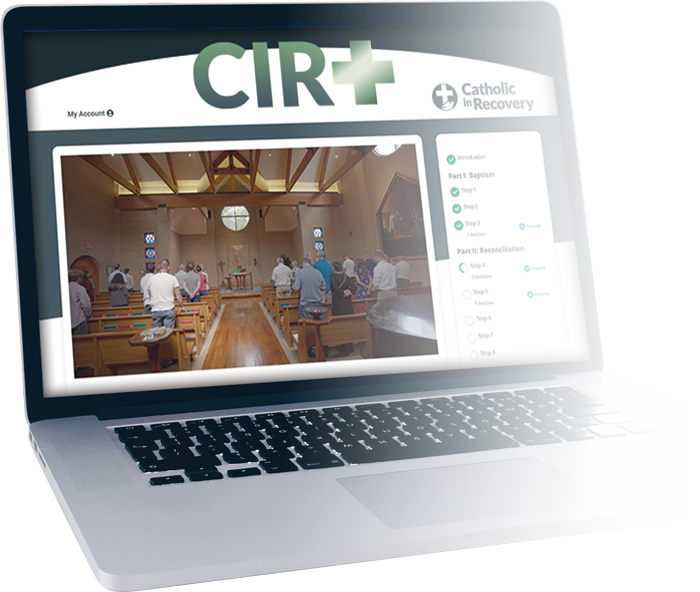 JOIN CIR+
CIR's Digital Resource Platform | As a CIR+ Premium member, you'll also benefit from several additional resources to nourish and sustain you on your recovery and spiritual journeys. And your financial support will help Catholic in Recovery offer hope and healing to those recovering from addictions, compulsions, and unhealthy attachments as well as their loved ones.
Plus, you can try CIR+ Premium for free with a 12-day trial and cancel at any time!
BENEFITS FOR CIR+ MEMBERS
+ Discounts on Catholic in Recovery products and CIR partners' products (Ave Maria Press, Hallow, etc.)
+ Access to robust video learning modules on recovery-related issues

+ Access to the CIR digital workbook companion, which includes videos, prayers, exercises, and worksheets for all 20 sections
+ Access to a CIR community forum to connect with CIR members around the country

+ Access to Q&A Zoom sessions hosted by experienced CIR fellows for different addiction and unhealthy attachment types

+ Access to all CIR reflections books and guides to nourish your recovery and spiritual life